Dear Intended Parents!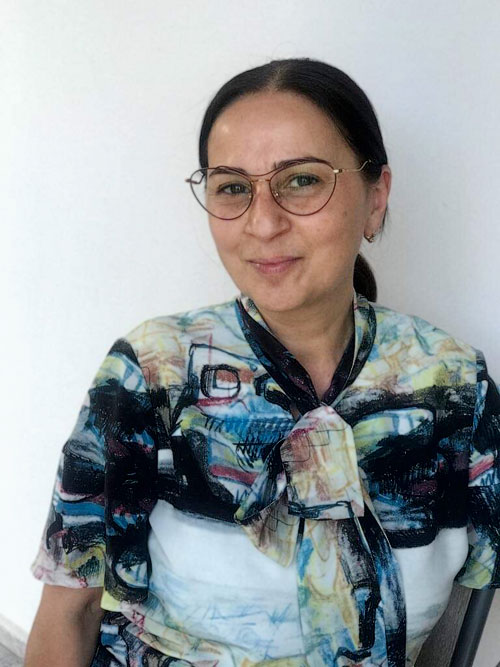 My name is Ilona Ivanashvili. I am a mother through surrogacy and CEO and Founder of Aurora-Georgia, International Surrogacy and Egg/Sperm Donation Agency.
I take great pride in trying to make a positive impact on the domestic and international surrogacy process. I understand the desperate I would never have a child of my own thinking.
I am passionate about the caring hearts of the surrogates and egg donors that are in my programs, and I know from my personal experience how wonderful it can be to make a dream a reality and have a child of your own.
I geniunely believe that miracles can be expected through surrogacy.
When the couple gets the verdict "infertile", it is early to surrender as there is a solution to help us make our dream come true. Through surrogacy I have been blessed with my wonderful son, born in 2007. I was one of the first Intended Parents in Georgia to succeed and it was the reason to start Aurora-Georgia. I can understand Intended Parent`s pain, struggle and strong desire to have a baby and complete the family. I have already been in your shoes.
I am sure that all our stories are alike. We all tried to fulfill our dream – to bring a child into the family. I have been waiting for my kid for as long as 12 years. I failed again and again. All my pregnancies resulted in early miscarriages and once in ectopic pregnancy.
I could conceive but I couldn`t carry due to multiple myoma of my uterus. Finally, my doctor told me to stop torturing myself and start a surrogacy program. My surrogacy journey started in 2006. I had no idea how it works and that there are a lot of details. It took me 8 months before I met a wonderful woman and we started the program.
I was lucky to get pregnancy at the very first attempt. Actually, I was the first successful parent in Georgia. My surrogate mother lived with me in my apartment during the whole progarm duration. Thus, I got invaluable experience of understanding the psychology, mood and motive of a young and healthy woman who is ready to carry a baby for another woman.
My kid was 6 months when I started getting calls from my friends, friend`s friends all asking questions about my program: how I did it, where I have found the surrogate, which clinic to select, what are the steps, legal part and so on.
I helped the couples with all the information I had for a long time altruistically. It took a lot of my time, energy and responsibility, and finally, I decided that I have to help the Intended parents professionally taking into account my own experience.
I shall be delighted to help all of you. I would like to be frank: I love and appreciate my job though it is rather hard and stressful sometimes and at the same time it gives me wonderful emotions and great satisfaction. I have a special approach to each case as I myself was an Intended parent and this experience helps me a lot in navigation of programs as I consider and feel each program as being part of it.
Sincerely Yours, Ilona Ivanashvili